Hi yall,
2008 is nearly done. Another 24 or so hours. Everyone looks back. So do I.
2008 is without a doubt the year I bought the most LP's in my life. Some awesome second hand ones (
Day and Night by Movietone, Blood by This Mortal Coil, Pale Saints, Papa M…) and lots of awesome new ones. I remember Los Angeles by Flying Lotus - awesome production and beats. I remember Devotion by Beach House, lovely old school (more like antique school) electronica + Slowdive vibes with a beautiful voice. More recently I remember a particular fondness of Microcastle by Deerhunter. An excellent rock record. Nothing too special on first listen, just awesome straightforward indie rock in the vein of Sonic Youth and Modest Mouse with extra use of delays and reverbs to give it a more temporary sound. Niceness. It strikes me that reverb is still such a popular effect.. both in rock (Deerhunter), electronics (Burial/dubstep/ambient), folk (Fleet Foxes), … but i have to admit: it is lovely indeed. I must note that I'm also quite the fan of early 4AD records, so, this must come as no surprise.
Anyways, back to my so-called red rope, I remember Vampire Weekend with their excellent Paul Simon (Graceland) west-meets-african vibes, and their Peter Gabriel goofyness all wonderfully adapted to the year 2008. I remember Soft Airplane by Chad VanGaalen. I remember Alopecia by Why? - a perfect bedroom pop
record that will never get the attention it deserves. It took me a while to like it as much as I do now, but this december o8 I've become really fond of the dark lyrics and clever melodies. And when talking about bedroom pop records: my absolute favourite number one record of this year is Huggable Dust by Okay. A indie pop gem they don't seem to make to often these days. Lots of perfect songs with a weird voice, divine melodies and excellent layers of sound. Highly Recommended. It reminded me of Didier of derives.net. A webzine with a very specific and excellent taste. (If you want to discover little bands -> that's the place to go). It's my number one new year's resolution for 'o9.
I heard also a lot of bad records, but for the sake of usefulness, I am not going to list them. Maybe I'll dig them later on.. I don't know. Things I didn't like in 2008 that are important to know are: the slow death of independent record stores. There's not much they can do. Nor you can do (except buying your records there) but I understand it's not always convenient. Shit happens.
Even more I dislike the terrible way (especially) big labels are trying to gain money. The absolutely disgusting way of releasing a record, charging about 13 euros to stores - who need to cover their costs as well - who then have to compete for the lowest price. Which results in a store price between 13 or 15 euros (tax excluded, that means 15 tot 18 euros in stores). After a month or six, when sales are down (after the fans paid the too expensive 18 euro version) they put the record in midprice. Fucking over the fan who paid twice the price for having it 6 months earlier. It sickens me. Or, alternatively, release a record, make it easily available, after a month or so, release a limited edition with extra songs/dvd/whatever on it, fucking over the same fan again who doesn't know if he has to buy it again or not.
I don't get it? It is nothing but bloody obvious everyone tells the music industry to fuck off and download all the stuff. All while there's a pretty simple solution. If record distributors would aim at a store price of 8 to 10 euro for a new record, and not putting it in midprice.. it would make it all much more transparent for the music lover. He'd "trust" cd stores again and be more inclined to buy stuff. I probably heard the phrase "It costs that much?? I'll buy it when it's in midprice" more than god heard "please forgive me for my sins". That way not really encouraging new bands/new music, cause some records never appear in mid price. It's a silly circle.
On a sidenote.. not that some independent artists or labels are that much better. I spend a lot of 2008 reading blogs on "musicmarketing in the digital age". Really interesting, until after a while, you get sick of words like "social networking", "monetize", "revenue", "pay" … 'o8 must be the year I learned that music spells  'g' 'r' 'e' 'e' 'd'. Just a few days ago they published an entry on such a blogsite about "private house concerts" as a new model for "monetizing your music".  It is sad. Livingshows, the last place of honest music will soon be flooded with people trying to make money. However! Before I turn into an old nagging dude. There's nothing wrong with getting some financial support for making music from people who like what you do. Just don't use music to make money. Use money to make music. A simple reversal.
Anyways. On with 'o8. I am partially delighted and partially annoyed by todays blog culture. Hipsterrunoff is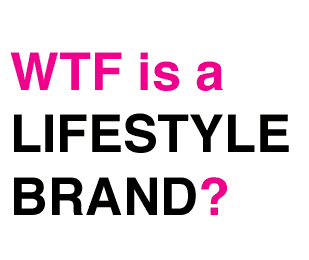 damn funny, gorilla vs bear is excellent in predicting what will be big/good next. (And often they get it right, true that. Some well hidden talents got revealed.) But… it feels insanely empty. Blog culture reduces music to songs or gimmicks. The right cover version, the right tune on the right time, the right novelty of the moment and you're on full display. For a day. Some people are delighted with the so-called return to "songs" instead of music-industry forced albums, but I am depressed by it. I wonder if there'll be a day when the "artist" or "song" of the day will be reduced to 10 seconds. Imagine a top 50 radioshow that only lasts about 8 minutes.
Then I prefer exploring careers instead of songs. Some artists that I enjoy following are Sonic Youth, Blonde Redhead and more recently Neil Young and Mount Eerie. If people listen to Mount Eerie they're not always easily impressed. Which is ok. It's only after listening to all his music that you discover little ties, hidden in all those songs, various artworks, drawings, melodies, sounds that you find you can connect lots of them until they become a whole new whole. I'm sure you are familiar with the expresion "it's more than the sum of its parts". Well.. that sums it up.
Hah. I'm saying this because I just read "Dawn" an excellent journal Phil Elverum kept in Norway 'o3, where he wrote twenty or so songs. Songs he played on lots of live shows, of which Live In Copenhagen is an excellent vinyl release that has most of them captured live. There are a lot of connections between the songs through metaphors and themes, some are obvious, some are hidden. And only a few of them them got revealed by reading the journal. It is awesome. You can make up a whole story, someting that feels more human and warm than any other story you read in reviews or press releases. I'm really bad in explaining this.. but believe me… if you want to be rewarded and feel really intense about something: get into it. Not a little, not for a moment, but devote a decent amount of your precious time to it. You can't do that for everyone, you can't know everything nor listen to only half of all the music made.. but shrink that amount even more by choosing a few artists to really explore. You'll be pleased. If not, I wish you the best of all in a world where you know what's cool for a moment.
Non-musically, I don't have much to say about the state of the world. I know that I don't know much, so I better keep quiet. I'm sad about politics in Belgium. (But don't we say that every year?). I'm happy for us of obama though! I'm sad about not travelling a lot in 'o8, but I'm looking forward to drive all the way up north (arctic circle style) sometime soon. At least I got a book about it - Norway's Arctic Highway. Anyways. I wish you all lots of brave moments in 'o9. Lots of warm fuzzy feelings. And lots of silly/smart experiments.